Course Online Html5 Player Quick Start Guide
Interface
The main interface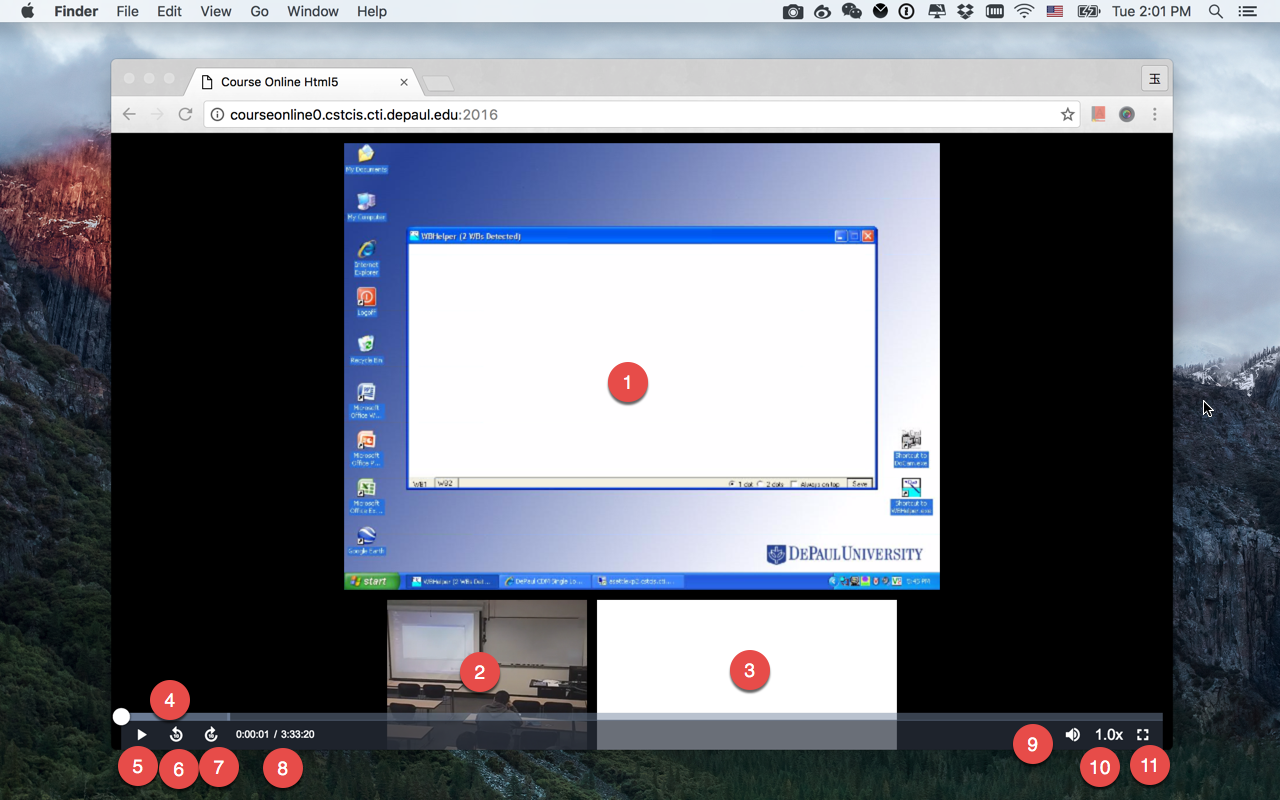 Screenshot
Video
Whiteboard 1
Seek Bar
Play / Pause
Jump 10 seconds back
Jump 10 seconds forward
Play / Total Time
Volume Control
Control Playback Speed
Toggle Fullscreen
Layout
Widgets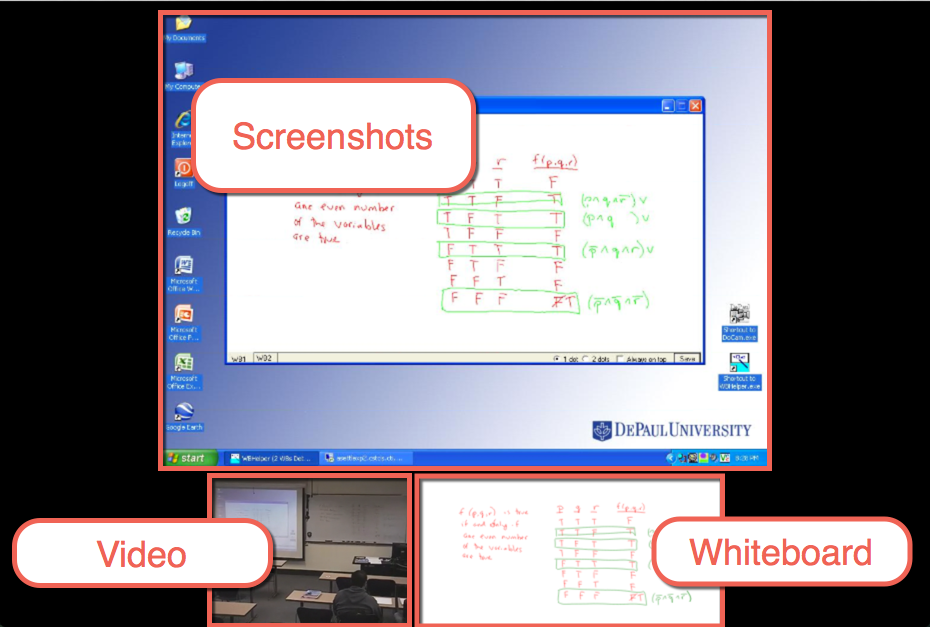 Screenshot: The screenshot captured from the computer screen
Video: The video captured by the camera
Whiteboard(s): The whiteboard(s) in the classroom
Areas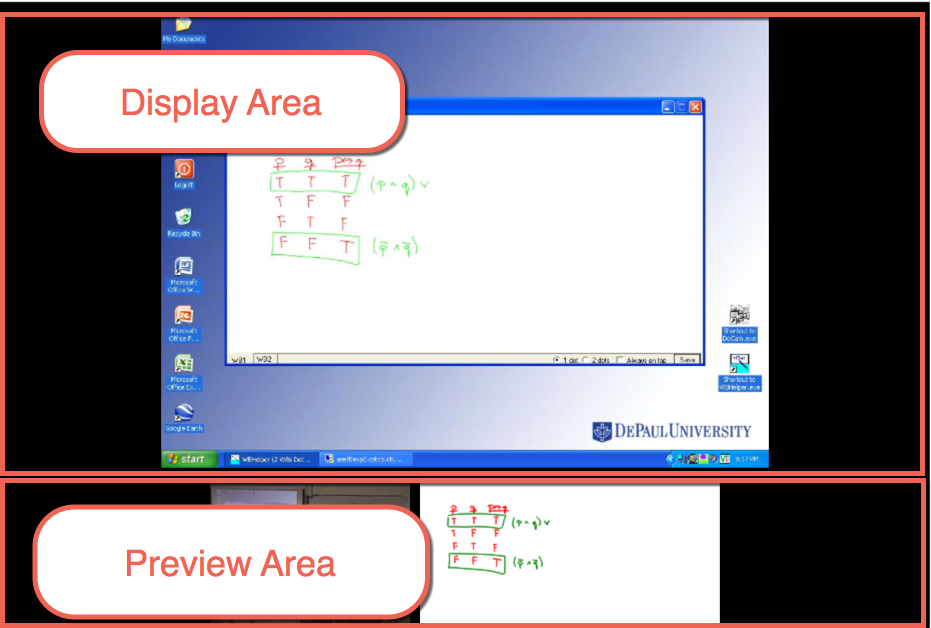 Display Area
The height of the Display Area will be scaled with the player size.
Preview Area
The height of the Preview Area is fixed.
Click in the Preview Area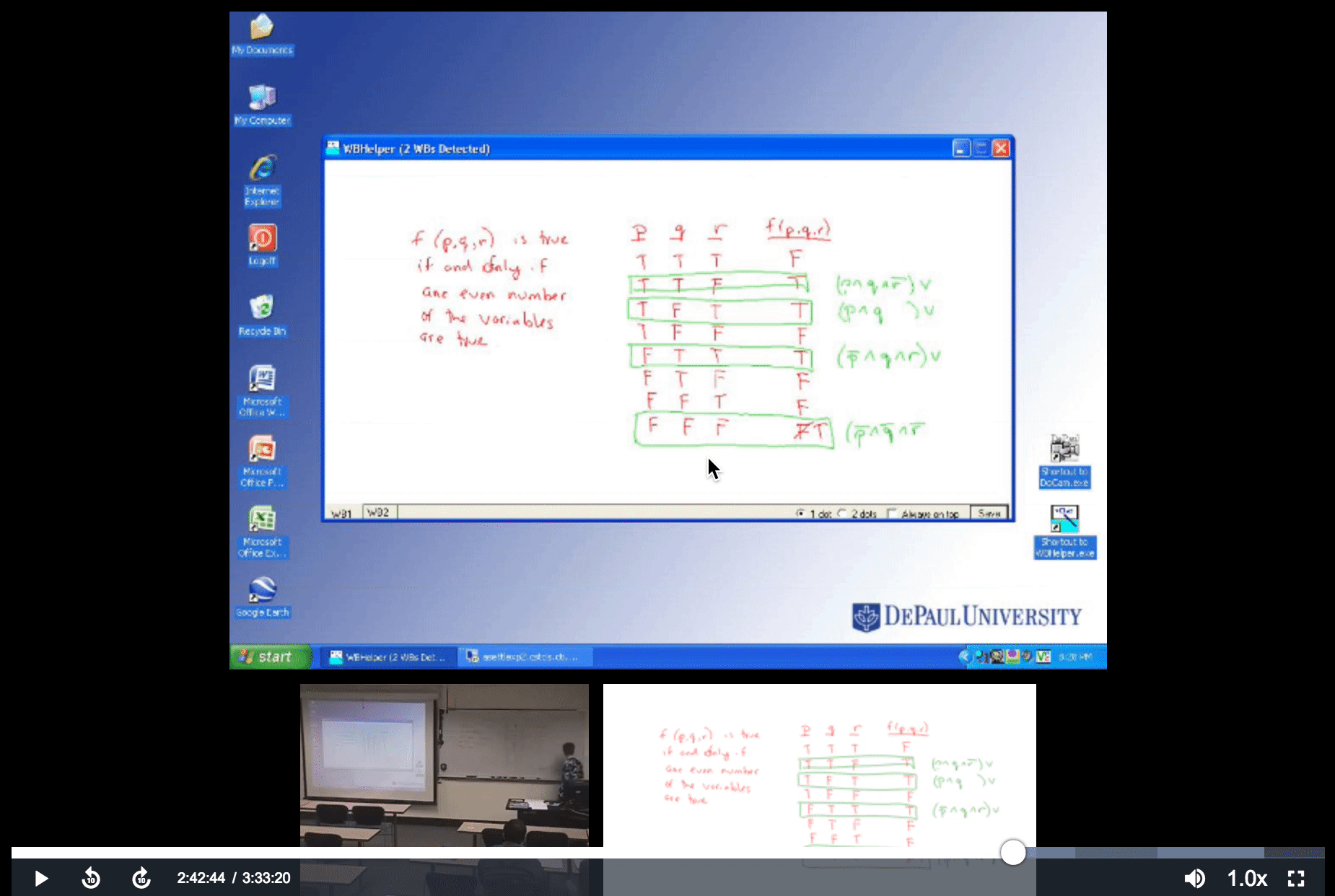 Move the widget from the Preview Area to the Display Area by clicking the widget in the Preview Area.
Click in the Display Area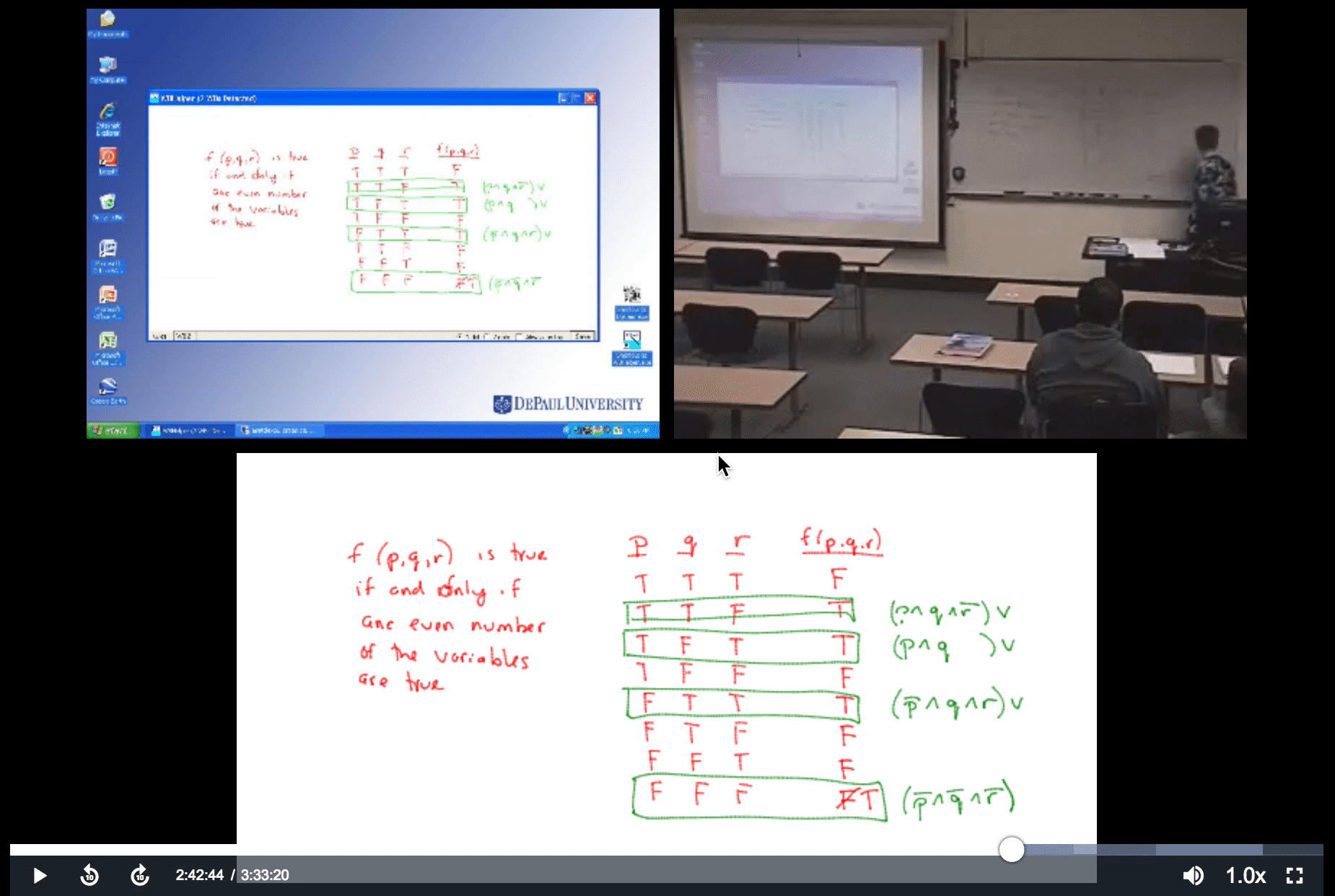 More than one widget: remain the widget clicked, move the rest wedges to Preview Area.
Only one widget: the widget becomes full screen
Shortcuts
K or Spacebar: Toggle play/pause the video | k or Spacebar
Left arrow: Go back 5 seconds
Ctrl/Command + Left arrow: Go back 15 seconds
Right arrow: Go forward 5 seconds
Ctrl/Command + Right Arrow: Go forward 15 seconds
0: Restart video
1: Normal speed
2: Speed x1.25
3: Speed x1.5
4: Speed x2
f: Go to Full Screen mode
Escape: Exit Full Screen mode
Home: Go to beginning of video
End: Go to end of video
Up arrow: Increase volume 5%
Down arrow: Decrease volume 5%
Shift + >: Increase speed
Shift + <: Decrease speed
Browser Support
Course Online Html5 Player supports most popular browsers, including Chrome, Internet Explorer 10 and above, Safari, Firefox.
It doesn't support older browsers like Internet Explorer 9 and below.
It doesn't support iPhone with iOS 9 or earlier due to Apple limitations and restrictions, please update your iPhone to iOS 10 or later, use our iOS app instead Get the iOS App.